It all started with an idea
Many would agree that F1 cars of the 1955-1960s had been the most beautiful in the history of motorsports before the era of aerodynamics. Therefore, they are desirable objects for every car collector and just a car enthusiast. The only obstacle is their extreme rarity and the price, starting from a few million dollars.
Being inspired by the historic victorious cars such as Mercedes W196 and Maserati F250, we created Miracle the One. By using modern technologies in body production and having equipped it with the most advanced electric motor, we have retained mandatory attributes for such cars, in particular, wire-spoked and open wheels, long and low body.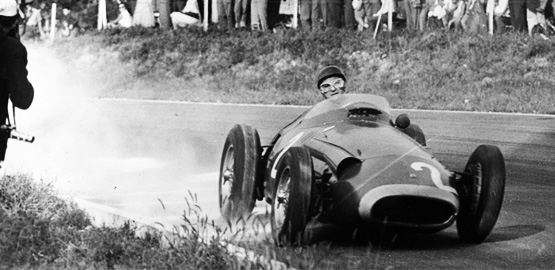 History
Times of birth of Formula 1 were the most exciting in the history of motorsports. With no particular restrictions, races were equally exciting and dangerous. Pilots drove cars without roll cages, with ineffective drum brakes and high-power engines at speeds above 200 km per hour. Fearlessness and courage made the drivers world-famous, admired and respected. Creating Miracle the One, we wanted to revive those feelings and emotions in driving, which had been experienced by such great racers as Ascari, Stirling Moss or Fangio.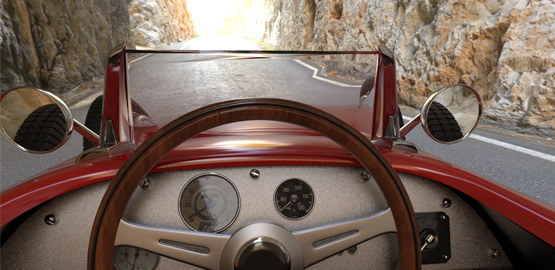 Driving
The main purpose of Miracle is that each of our clients at the wheel of Miracle the One feels like a legendary racer of the times of the first Formula 1 Grand Prix and takes these feelings to public roads. Creating Miracle the One, we have placed main focus on the power-to-weight ratio. We have retained the same parameters as in the champion Mercedes W196, namely the weight of 650 kg and the power of 300 hp. Herewith, the torque is much higher, 500 Nm. Cruising range of more than 600 km is provided by LiTion batteries with a total capacity of 50 kWh and a low car weight.
Control
Push-road suspension and modern disc brakes provide excellent car control. Control of stiffness allows adjusting the suspension to your driving style. Thanks to this, you can either go round corners with laser accuracy or comfortably move along city streets. And yes, it can drift!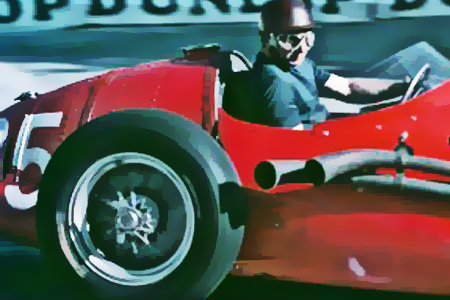 Engine sound
Despite the fact that Miracle the One is an electric car, it sounds. A sports car should sound good, so that you could fully enjoy driving. Humanity is not yet ready to drive without ICE noise.
Our designers and sound engineers created a unique device simulating high-quality sound of an internal combustion engine. You won't be able to remain unnoticed and unheard driving Miracle the One. Engine sound can be changed by changing its tone from a flat twin engine to a V12 engine or Millenium Falcon's engine from Star Wars.
And yes, you can turn it off at any time and enjoy the silence.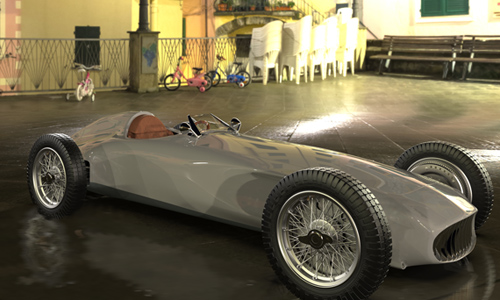 Retro electro
Design of Miracle the One will not leave you unnoticed at any event, no matter what supercars are there. Miracle the One is the car that will be a real race car on the track of the Nürburgring and a bright jewel at the Monte Carlo casino.
A large cruising range on one charge will give you different view of an electric car. You can both travel on Miracle the One and use it daily driving to work or shopping on warm days, while enjoying every trip to the full extent, as in no other car.